Food Tourism contest 2019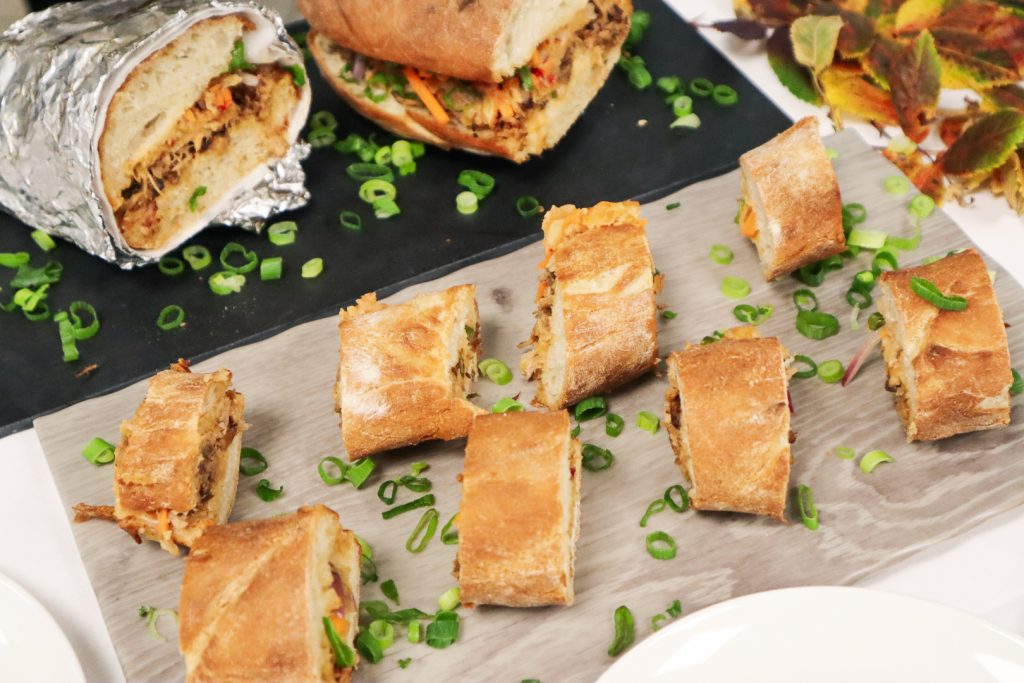 Saimaa Gastronomy Weekend awarded as best Finnish food travel product for 2019
The Hungry for Finland panel has chosen the Saimaa Gastronomy co-operative network as the best food travel product in Finland for 2019. The award was presented by Jaana Husu-Kallio, Permanent Secretary at Ministry of Agriculture and Forestry, and Paavo Virkkunen, Executive Vice President at Business Finland / Visit Finland. A total of 42 diverse, high-calibre candidates were considered.
The four businesses of the Saimaa Gastronomy co-operation network – Hotelli Punkaharju, Sahanlahti Resort, TeaHouse of Wehmais and Tertin Kartano – form a themed inventory that draws on the region's charms, allowing travellers to pick and choose their favourites and create custom packages or tours. Each business is family-owned. They are located in different parts of the region, providing representation for all of Saimaa. Their strategy includes promotion of local food as well as employment for local people.  The Saimaa Gastronomy Weekends, which include various activities and local food, are held outside the summer high season. Saimaa Gastronomy is a stellar example of co-operation, the panel of judges stated.
Three other food travel products were also awarded for their merits:
Heather's Helsinki – Fork in Hand food walk
Herrankukkaro, Wild and Close – a food journey in the Archipelago
Okkola Holiday Cabins, Restaurant Niinipuu – Traditional pie workshop
The panel also awarded honourable mentions to the Koe Meidän Tampere product package and the Lappish Foodie Experience & How to Be a Local products of Harriniva / Torassieppi.
The panel of judges considered customer-friendliness, use of local resources, stories and food, experiences, sustainability, co-operation, commercial merit, profitability and diversity in sales and marketing.
The competition aims to encourage food and travel networks to develop new, locally anchored products for culinary tourism.  This year, they were looking for pioneering businesses and communities that promote innovation in food travel and provide new culinary experiences for travellers. The goal is to support the development of experiential food travel, find new flagship products and foster genuine co-operation. This year's competition was the third of its kind, the previous being held in 2015 and 2017.
The competition is part of the Hungry for Finland (H4F) initiative, which is supported by the European Agricultural Fund for Rural Development. The initiative and competition are both coordinated by the Haaga-Helia University of Applied Sciences.
Food travel products include local, narrative-driven dishes served in restaurants, home cooking, street food, Finnish food workshops, products related to wild food and foraging, dining in nature and cultural environments, various routes and events related to food travel, outdoor markets and market halls, speciality shops such as cheese shops, vineyards and craft breweries as well as related activities. Stories, local resources and purity are key. Ideally, food travel products are engaging activities that provide new skills and experiences.
The panel of judges:
Kirsi Viljanen, Senior Specialist, Ministry of Agriculture and Forestry, kirsi.viljanen@mmm.fi, +358 40 509 8986
Terhi Hook, Development Manager, Visit Finland (Business Finland), terhi.hook@businessfinland.fi, +358 50 597 0999
Mariaana Nelimarkka, food and beer writer, mariaana.nelimarkka@gmail.com,  +358 50 548 9999
Päivi Töyli, Project Manager, Initiative for national food sector coordination, Brahea Centre at the University of Turku, paivi.toyli@utu.fi, +358 40 189 1929
Inquiries: Kristiina Havas, Project Manager, Food Tourism, Haaga-Helia University of Applied Sciences, kristiina.havas@haaga-helia.fi, +358 500 688 332  www.hungryforfinland.fi