Finland's Food Tourism Strategy 2020-2028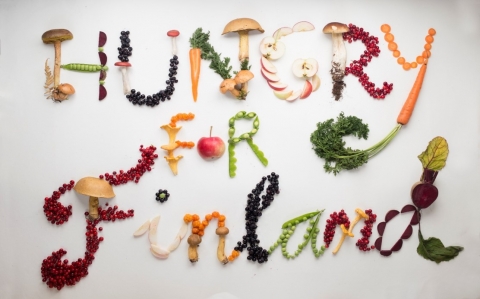 Up-dated Summary of Food Finnish Food Tourism Strategy 2020 – 2028  have been created in co-operation of several operators during the year 2019. One of the main targets is to create Food tourism routes and combined products for all main tourism areas of Finland (Archipelago, Lakeland, Lapland and Helsinki area). Haaga-Helia University of Applied Sciences coordinated the strategy. Strategy is a tool for entrepreneurs and organizations in the tourism, accommodation, foodservice and food industry.
The aims are:
Developing Finnish food tourism with top products
Encouraging the creation of combination products and food tourism routes
Promoting the competitiveness of tourism and food industries
Supporting the raising of quality standards
Improving the image of Finnish food culture
Building an active national food tourism network.

The key product and marketing themes in Finnish food tourism are:
Taste of place, Eat local and sense Finland!
Pure & Natural, Eat slow and healthy in Finland!
Cool and creative from Finland, Eat wild and happy in Finland!

The primary actions in developing Finnish food tourism are:
Sustainable and responsible business
Product development
Strategic partnerships
Marketing, sales and communication
Food & tourism project 2012 – 2017
In the first phase of the FOOD&TOURISM project in Finland 14 case companies were visited and best practices researched during the years 2012-2013. Over 200 students of Haaga-Helia UAS participated and were given a valuable opportunity to learn in real-life cases and carrying out their thesis studies. The aim of the first phase was to create tangible, useful tools for tourism entrepreneurs with the help of a semi-scientific approach.
Finland's first Food Tourism Strategy 2015-2020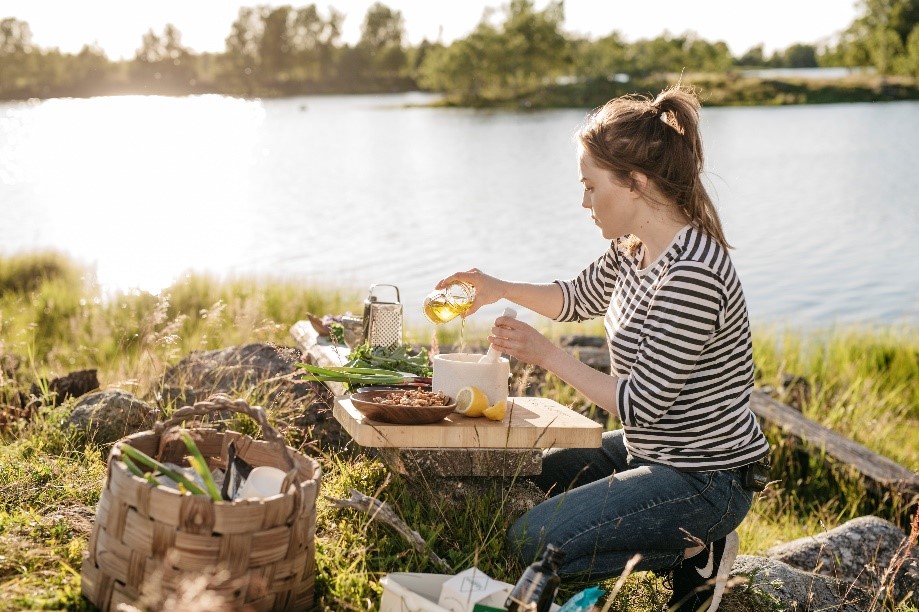 With the help of the research phase, the first FOOD&TOURISM strategy for Finland was built in co-operation with several operators in May 2014- Jan 2015. The strategy was coordinated by Haaga-Helia University of Applied Sciences and the assignment was commissioned by Visit Finland and the Ministry of Agriculture and Forest.
The aims are:
to build active national networks
define the roles of operators and have shared common goals for the future
develop food tourism with the help of best products
to communicate widely to all participants, operators and customers about our core products and processes
The key issues in developing Finnish food tourism are:
Taste of place, Finnish origin and way of life taste good
Pure pleasure, pure Finnish food is good for the body and soul
Cool and creative from Finland, internationally renowned culinary experience
The primary actions in promoting Finnish food tourism are:
product development of spearhead products
strategic partnerships
communication
We introduced and familiarized Finnish FOOD&TOURSIM strategy with help of H4F workshops, especially for tourism operators and developers working in the field. During the years, 2015-2017, there were workshops in the several regions of Finland. At the same time we developed the food product of Finnish museums and events in co-operation with Finnish Museums Association and Finland Festivals organization.
For further inquiries:
kristiina.havas(at)haaga-helia.fi, Senior Lecturer of Tourism, Project Manager
kristiina.adamsson(at)haaga-helia.fi, Senior Lecturer of Research Methods, Project Coordinator
teemu.moilanen(at)haaga-helia.fi, Head of R&D, Project Consultant

More information on Visitfinland.com pages
Photo: Visit Finland, Elina Manninen